Our 360-degree approach
We offer a variety of tailor-made solutions to warehousing, distribution, sales and marketing for the purpose of representing our partnered manufacturers of beauty, pharmaceutical and OTC products.
With complete market coverage, as providers of specialist products, consumables and services, we are the trusted partner to pharmacies throughout Ireland. Our 360° approach means that as experts in Healthcare Sales, Marketing and Distribution we work with our brand partners to build brands, launch products and manage campaigns.
One of the strong advantages of working with Pharmed is the breadth of coverage that can be attributed to your target market, through both direct sales and supporting activities. Our menu of services can be utilised in full or in part combination, in line with your broader strategies.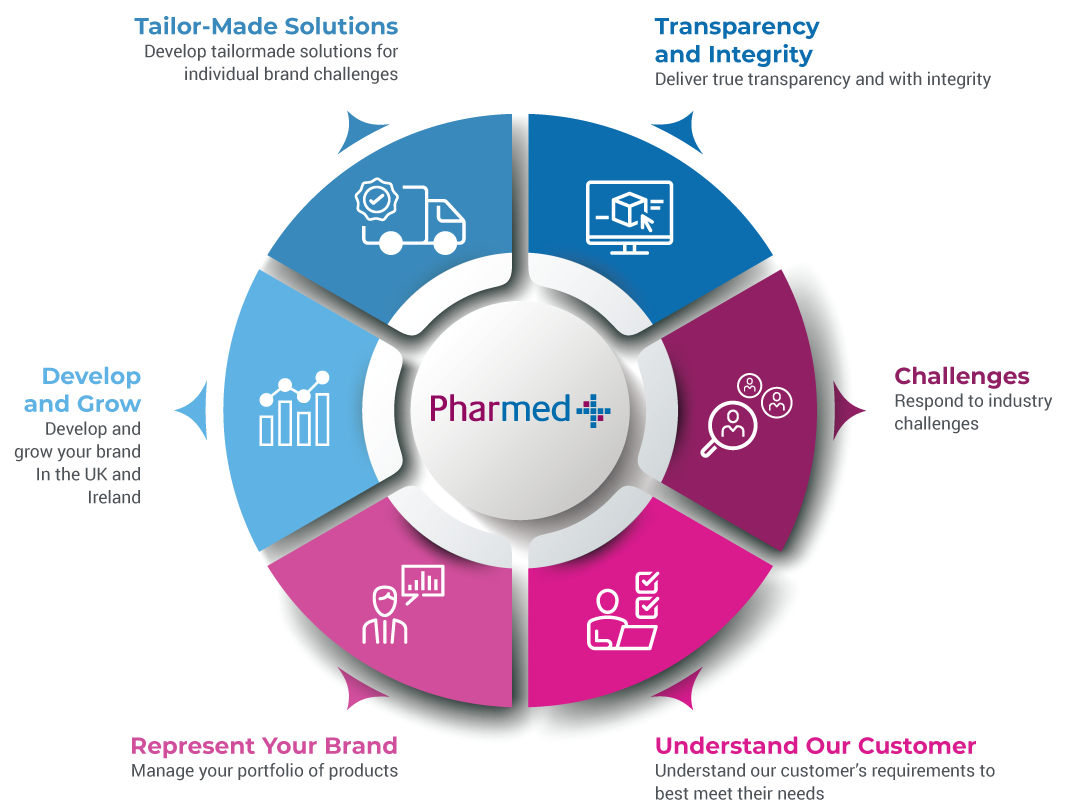 Explore Our
Main Services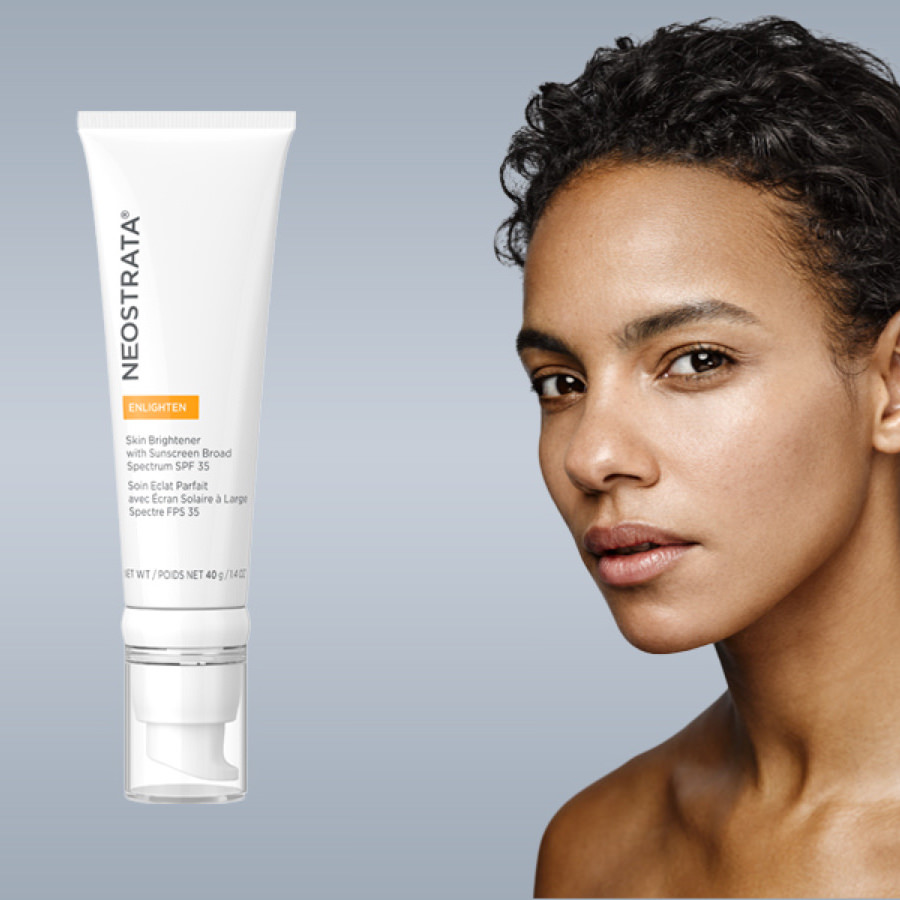 Strategic Brand Management
From start-ups to established brands, we work alongside manufacturers and brand owners as a trusted partner, adopting your brand as our own. Offering best-in-class marketing brand strategies, we pride ourselves upon delivering a comprehensive, holistic service. We partner with clients on a long-term basis, drawing from our expertise we can offer strategies to develop brands to meet your broader goals.
Additionally, many of our clients seek our support in relation to specific aspects of their overall marketing strategy, in addition to offering full brand management, we draw on our expertise to deliver specific, targeted campaigns and strategies that support the blueprint for your brand.
From concept to execution, we can provide strategy and marketing support at all stages of a brand or product life cycle. Encompassing Pharmacist and Health Care Practitioner detailing, combined with trade and consumer marketing and events, we can provide a plan that is not only well executed and impactful, but is also results driven and measurable.
Some of our supplementary services include:
Retail Merchandising
Digital Marketing
Event Management
Graphic Design
Social Media Management
Media Procurement
PR
Trade partners brand portal and training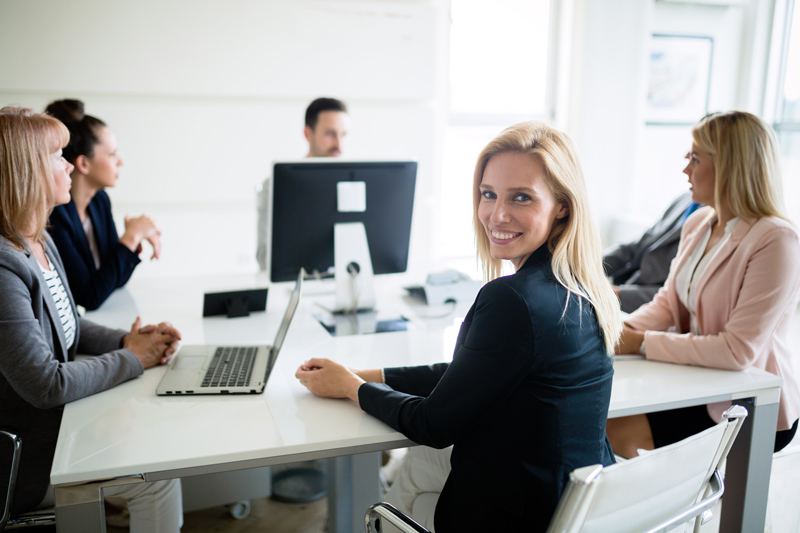 Sales
Our proven track record within the pharmacy and healthcare sectors has resulted in a clear understanding of the needs of customers and subsequently the ability to develop commercial sales and strategies to meet these needs.
Pharmed's sales function should be an extension to your business and we believe that your brands are our own. From National Account management to field sales and telesales teams we can provide a comprehensive National Account Management service, working closely with our clients developing joint business plans and managing the following elements;
Servicing Major Pharmacy chains, Health Food, On-line and Pharmacy wholesalers
Syndicated or dedicated teams covering Health, Beauty and Personal Care
Targeted on Distribution, Instore Display, Detailing, Education, Sales and Targets
Nationwide Telesales support in tandem with our field team journey plans
Long or short-term campaigns, market research or supporting the launch of new products
Data collection, transfer orders supported by month end reporting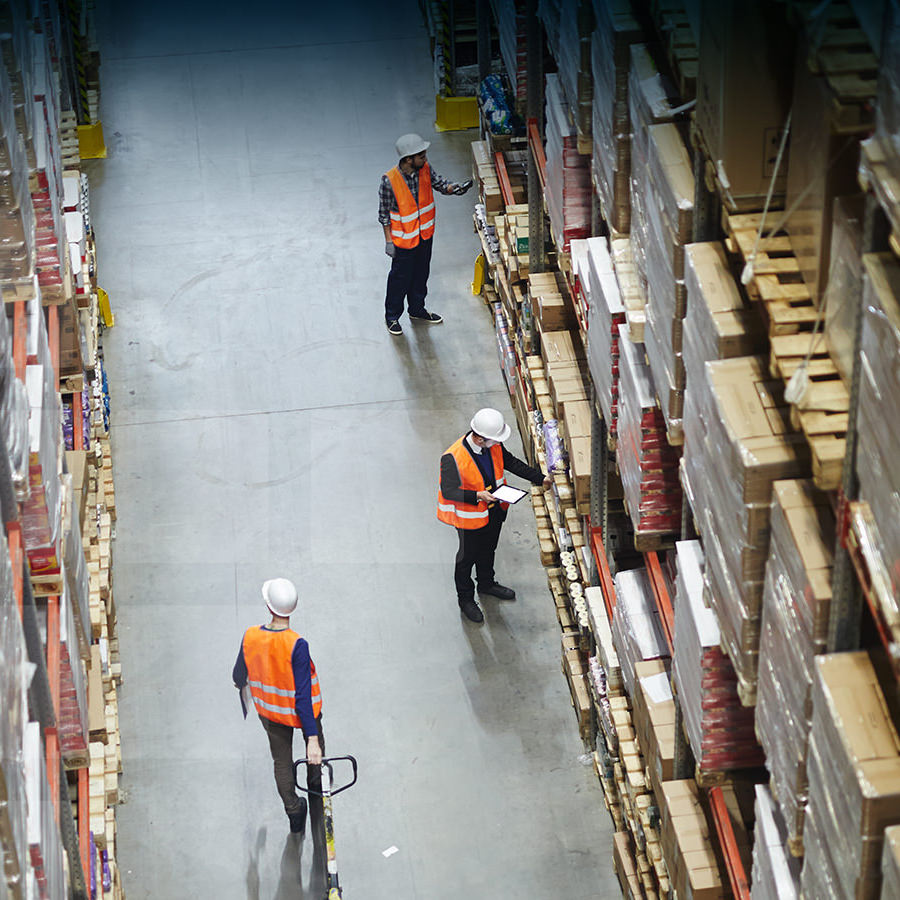 Distribution & fulfilment
Through our centrally located, 45,000 square foot logistics hub, we can also provide a first in class service to brands that have a business model designed with a view to reaching the customer directly. Working with the brand interface and through the most up to date software and order processing systems we offer a next day, tracked delivery process.
Supported by a one-stop service incorporating pick, pack and dispatch. Alongside a proactive customer service function that ensure solid communication with the end user.
We also offer the facility for ad hoc requirements such as freight, customs clearance and collection. In addition to promotional needs, such as shrink wrapping and event goody bag management.
Pharmed operates a Total Quality Management system and has received full certification for all quality standards required.